Donate Online
Donations to support our agency can be made online by clicking Make a Donation or mailing your donation to:
Canopy Center
1457 E. Washington Avenue, Suite 102
Madison, WI 53703
Thank you for supporting Canopy Center!
---
Taxi Fund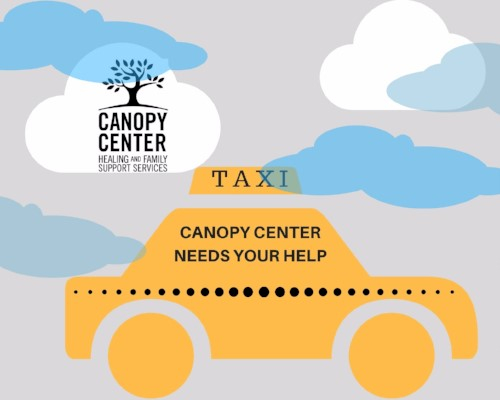 Our Oasis program provides support and therapy to families who have been affected by the trauma of child sexual abuse. We provide transportation assistance to those unable to reach our services any other way. We are in desperate need of additional funds in order to help families to access our services. Please help us to reach our goal of $5,000 so that we may continue to provide consistent transportation for our clients. 
Please consider donating online by clicking Taxi Fund or mailing your donation to:
Canopy Center
1457 E. Washington Avenue, Suite 102
Madison, WI 53703